The wonderment of better vision is just one day away
Dr. Manger understands that your time is precious, which is exactly why he offers the convenience of SameDay LASIKSM in Orange County, California. More than half of Dr. Manger's patients choose to have their free,* comprehensive, 14-test diagnostic LASIKSM exam and LASIK procedure on the same day. You'll resume most of your normal activities, including driving, going to work, reading, working on the computer, and watching TV, the next day, giving you more time to enjoy the things that matter most. It's just one more part of the WOW experience offered by Dr. Manger.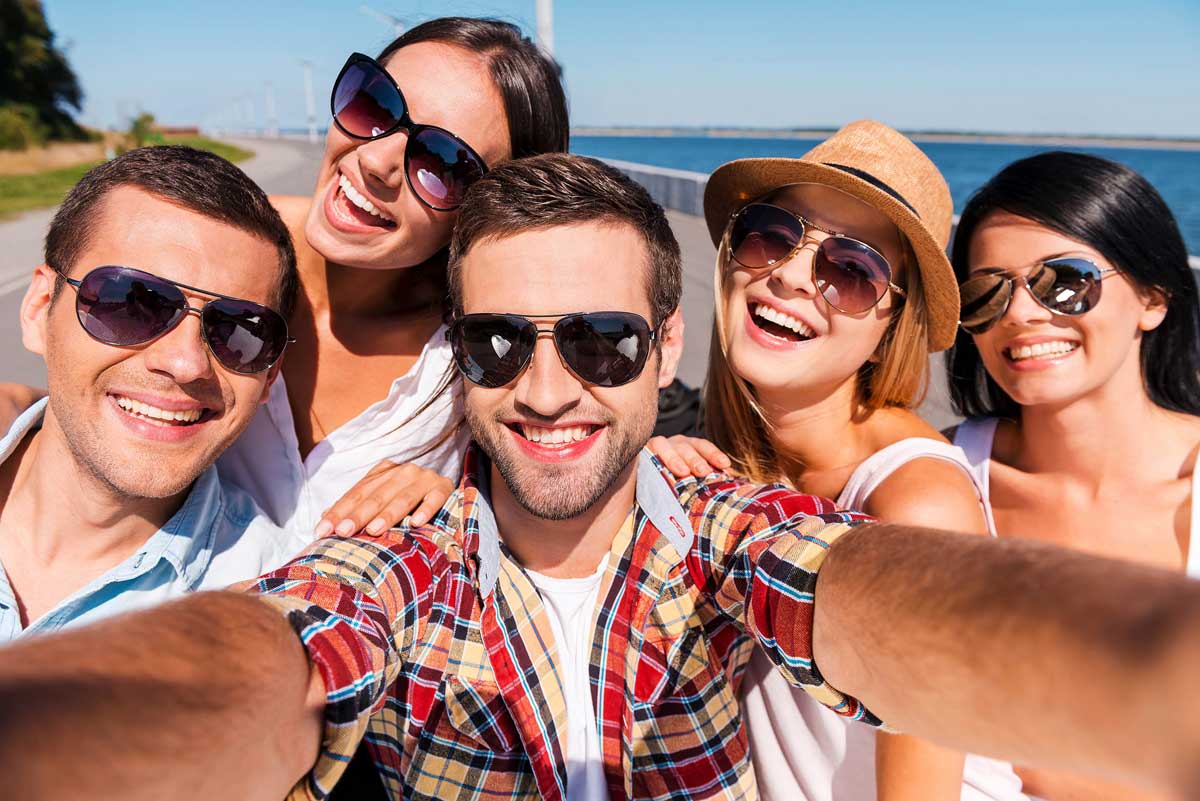 How does SameDay LASIK work?
If you decide to have SameDay LASIK before coming in for your exam, just call and let us know that you would like to have SameDay LASIK. We'll schedule your LASIK exam and LASIK procedure so you can plan ahead. If you qualify for LASIK, you'll be all set for your same day procedure.
However, if you aren't sure that you'd like SameDay LASIK but would like to have the option, we can help with that, too. If, after qualifying for LASIK during your LASIK exam, you decide that you want to start enjoying better vision right away, we will accommodate you on our schedule as soon as possible on that same day. If this means you will be staying with us during lunch, we'll make sure you have something to eat. And if you don't have a ride home, we'll arrange a complimentary hotel stay or transportation for you.
Traveling from outside Orange County?
Relax. Not only do we offer the convenience of SameDay LASIK, but also we provide a complimentary hotel stay and transportation the day of your procedure if you're traveling from outside of the local area. Even if you weren't planning on SameDay LASIK but then decide it's right for you, we can take care of the arrangements while you are having your procedure. This is all part of the WOW you'll get from Saddleback Eye Center. Call 877-351-3937 for details.
Give us a day and we'll give you better vision. Ask us about SameDay LASIK savings!
Schedule your free* LASIK exam to get started.
Schedule your free* LASIK exam online
Take the first step toward freedom from glasses and contacts Schedule your free* LASIK exam online and receive a certificate for special LASIK savings.
1. Click on date.
2. Select time from drop-down.
3. Fill in form and click SUBMIT. 
Note: LASIK Exam Appointments Are Approx. 2 Hours Long 
*Offer limited to 10 free LASIK exams per day. Regular fee schedule available at time of consultation. $200 exam fee will apply to patients who have had any previous eye surgery. This fee will be applied towards surgical procedure.
On occasion, the Intralase procedure cannot be performed on a patient due to various eye conditions such as corneal scarring, small orbits or previous refractive surgeries. In these cases, PRK may be considered as an alternative to LASIK.
Cannot be combined with other offers or insurance. LASIK $1,950-$3,350 per eye. $800 discount when LASIK is performed on both eyes. Single-eye LASIK procedures receive a $400 discount.
Receive an additional $250 discount per eye when you have your LASIK exam and LASIK procedure done on the same day. Regular fee schedule available at time of examination. Cannot be redeemed for cash. Certificate has no cash value.
LASIK is a surgical procedure intended to reduce and potentially eliminate your need for glasses or contact lenses. As with all surgical procedures, there are risks that will be discussed with you prior to having your procedure. These risks include, but are not limited to fluctuating vision, visual symptoms like glare or haloes around lights, dry eyes that require eye drops, and the occasional need for a retreatment.